Product Summary
The CS8900A-IQZ is a low-cost Ethernet LAN Controller optimized for the Industry Standard Architecture (ISA) bus and general purpose microcontroller busses. Its highlyintegrated design eliminates the need for costly external components required by other Ethernet controllers. The CS8900A-IQZ includes on-chip RAM, 10BASE-T transmit and receive filters, and a direct ISA-Bus interface with 24 mA Drivers.
Parametrics
CS8900A-IQZ absolute maximum ratings: (1)Power Supply Digital, DVDD: -0.3 to 6.0V; (2)Analog, AVDD: -0.3 to 6.0V; (3)Input Current (Except Supply Pins): ±10.0 mA; (4)Analog Input Voltage: -0.3 to (AVDD+) + 0.3 V; (5)Digital Input Voltage: -0.3 to (DVDD) + 0.3 V; (6)Ambient Temperature (Power Applied): -55 to +125℃; (7)Storage Temperature: -65 to +150 ℃.
Features
CS8900A-IQZ features: (1)Single-Chip IEEE 802.3 Ethernet Controller with Direct ISA-Bus Interface; (2)Maximum Current Consumption = 55 mA (5V Supply); (3)3 V or 5 V Operation; (4)Industrial Temperature Range; (5)Comprehensive Suite of Software Drivers Available; (6)Efficient PacketPage Architecture Operates in I/O and Memory Space, and as DMA Slave Full Duplex Operation; (7)On-Chip RAM Buffers Transmit and Receive Frames; (8)EEPROM Support for Jumperless Configuration; (9)Boot PROM Support for Diskless Systems; (10)Boundary Scan and Loopback Test; (11)LED Drivers for Link Status and LAN Activity; (12)Standby and Suspend Sleep Modes.
Diagrams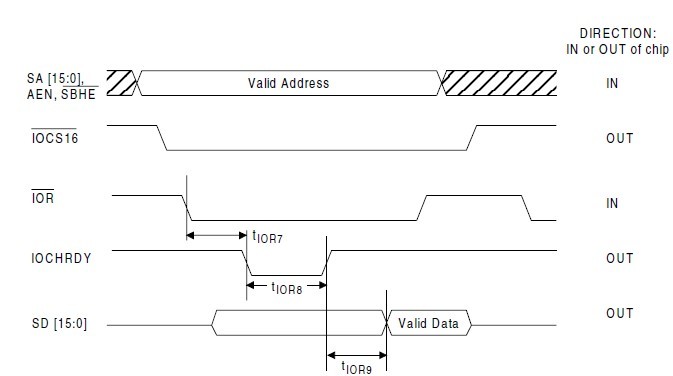 Image
Part No
Mfg
Description
Pricing
(USD)
Quantity

CS8900A-IQZ

Cirrus Logic

Ethernet ICs IC 10Mbps Ethernet Controller 5V

Data Sheet



| | |
| --- | --- |
| 0-1: | $6.02 |
| 1-25: | $5.69 |
| 25-50: | $5.63 |
| 50-100: | $5.47 |


CS8900A-IQZR

Cirrus Logic

Ethernet ICs IC 10Mbps Ethernet Controller 5V

Data Sheet